Creating a Dream Home Through Whole-Home Renovation with a Luxury Interior Design Firm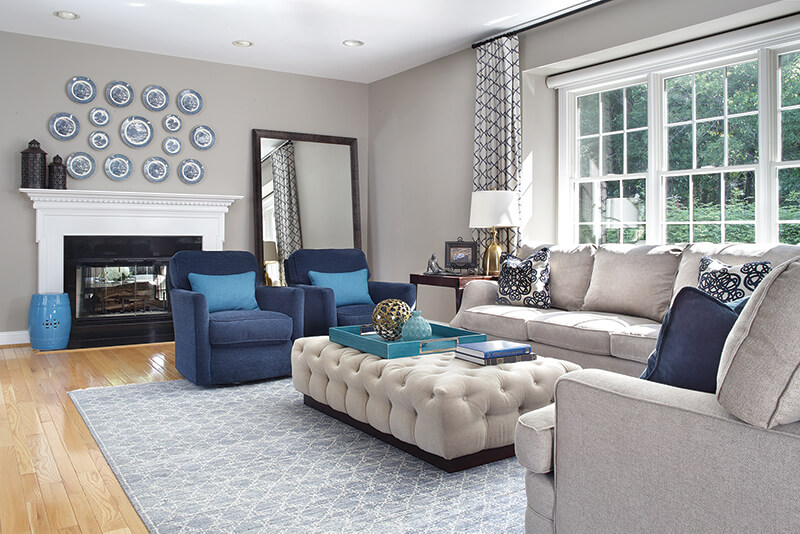 If there's a rule of thumb we should always abide by in whole-home renovation, it's this: Design should be thoughtfully practiced and considered. Spending just to spend — or changing just for the sake of change — doesn't make sense! You need to know your "why," and that's what a luxury interior design firm like IDH can help you determine.
At IDH, we call it our Wise Design approach. We help you identify the form and the function of your space as well as the feelings you want to evoke within it — for you, for your family, and for your guests. The result is a dream home you want to come home to (or never leave!).
WHOLE-HOME RENOVATION CONSIDERATIONS
With a whole-home renovation, there are some big questions you'll want to answer with the IDH team. First, how long are you going to stay in your home? Generally speaking, with a moderate to considerable renovation, the answer is "a long time"!
But you may still want to look at comps in the area and consider if you're going to be pricing your home out of the market with your renovation. You may not care — and that's okay — but it's good to be armed with info.
You'll also really want to get to the heart of your purpose behind the renovation and how you want to live. That's where our Wise Design approach really comes in, so we can determine the right path to achieve a dream home that is specifically and uniquely yours.
ACTIVATING YOUR DREAM TEAM FOR A DREAM HOME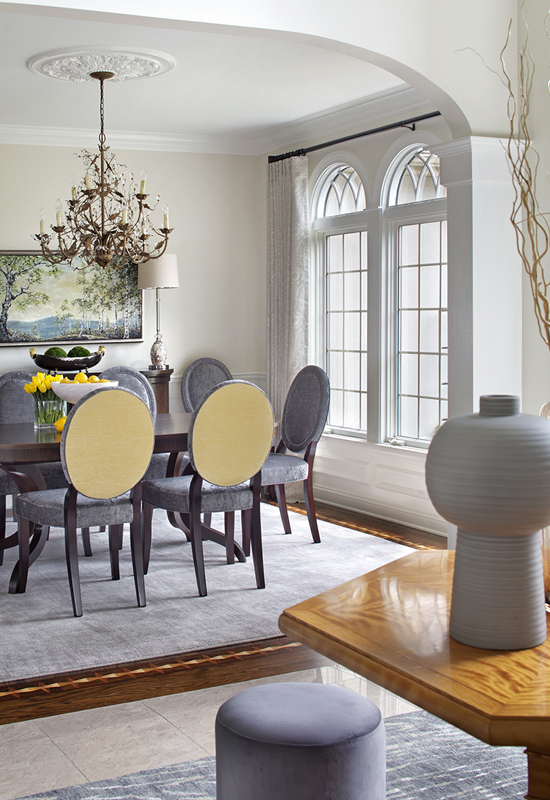 In a renovation, one of the automatic assumptions is that more is more — more square footage, more space. But it's not always about the square footage; it's about HOW you use it. From the shape and layout of rooms, to the placement of doors, windows, and more, it all can dramatically affect how you experience and live in your home.
With a renovation — or any whole-home design project — the rooms must be proven with CAD space plans to ensure they measure up to everything you want and need. A luxury interior design firm like IDH has the full picture in mind. Together, with the builder and contractor, we make a dream team for your dream home.
Here's a real-life example we're working on with a homeowner in Pennsylvania who is adding a media room to the basement of a historic home. When we started collaborating on this project, there were a lot of ideas from the builder — and many of which looked great on paper. But, in reality, some of those ideas would have reduced the seating space. When we relocated the media, the room bloomed amazingly. Our clients were thrilled: maximum seating, maximum aesthetic, and maximum "experience" in the space.
This reminds me of a project years ago, where our client brought IDH in too late on a renovation — only to discover his windows and doorways would not only badly limit his TV viewing depth, but he wasn't going to be able to seat the number of people he wanted to host at his big parties and monthly gatherings. I thought I was going to see a grown man cry. He was frustrated and boxed into a corner with his renovation; he had put a lot of money in that ultimately didn't pay off.
DETERMINING THE RIGHT WHOLE-HOME RENOVATION
Renovation is like pulling a thread – where does it stop?! If you change out the floors to the latest and greatest plank size in the new wing, then you're probably going to have to do it in the rest of the residence.
Is it worth it? Maybe… or maybe you just re-stain the existing floors to deliver the eye-candy result.
The brilliant news is that clients come to us with all kinds of dilemmas — from small to large, including whether to move or renovate. And, in many cases, we're able to help show them that IDH can remarkably reinvent the way an existing residence feels and looks – from improved space planning to our savvy, impeccable aesthetic — no move required.
At the end of the day, there is no categorically right or wrong answer to the "rightness" of a renovation — it just has to be right for YOU and it must be approached through a whole-home lens. A lot depends on your budget and time — and if you're prepared to live through the tumult of ongoing construction.
—
Whether you're ready to blow out the back of your residence and increase the size of your kitchen, add a great room, and/or expand into a new primary bedroom suite, contact us about your dream vision. In the meantime, check out what some of our clients are saying about our luxury whole-home design work.